On Sunday I decided to make a small pig out of blutack :) Probably sounds very random, but it was because earlier in the weekend I had saw similar small pigs at Paddy's Market and they just looked so cute! Here is the result of my procrastination: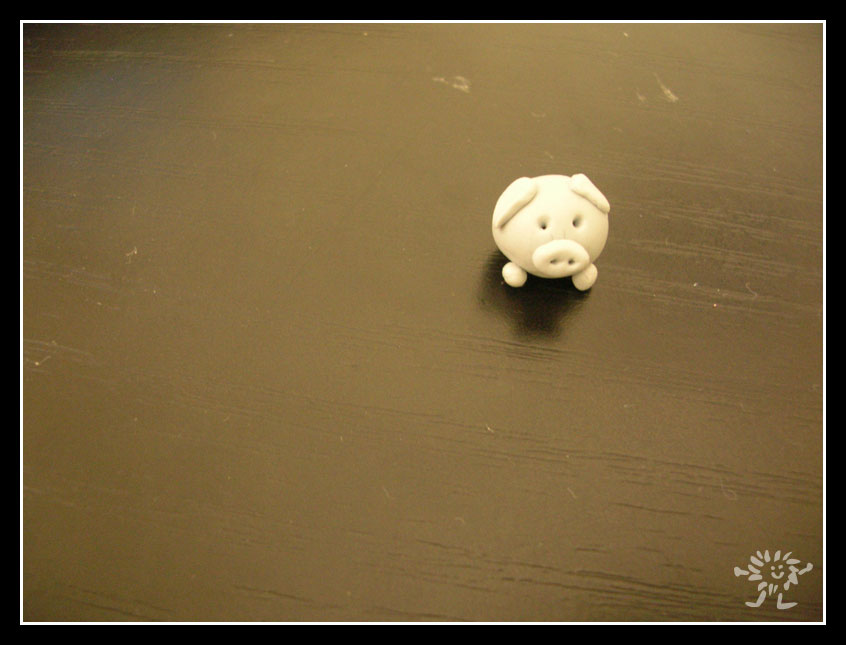 The pig itself is actually quite small - about 1cm in diameter, though I think that is what makes it cute. At first I was worried that using blutack would be very hard since blutack sticks to itself (and your fingers!), but in the end it wasn't that bad. A toothpick is a must though - not just to poke the holes for the eyes/nose but also to push and shape the ears.
Since the pig was quite small it was rather hard to take a nice close-up photo, so as usual I took several shots. However, this time while flipping through all the blurred photos I remembered a Stop Motion Video tutorial I had read on Photojojo few months back - so alas, more procrastination...my first stop motion video attempt!